Berkeley Modular Grows Technical Department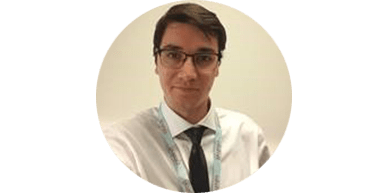 Claudiu Burbulea has joined Berkeley Modular's technical department as the company continues to recruit.

With a wealth of experience working within architectural practices and construction companies in Denmark and the UK, Claudiu's knowledge of DFMA and its application in the manufacture of volumetric modules for residential applications is ideal for Berkeley Modular.
Prior to the Berkeley Modular manufacturing facility starting production, Claudiu will work on developing a library of digital components used to assemble models, assist in the development of design briefs for consultants, create installation manuals, and work with the company's BIM teams to map out information workflows against the RIBA Plan of Works.

Once the factory is live, Claudiu's focus will shift to finding efficiencies in workflows and training new staff - however, he sees his role as an opportunity to continue to develop his own expertise, and will remain hands-on in creating components and models.

Claudiu is also keen to link his in-depth understanding of the construction sector with the manufacturing methods Berkeley Modular will employ. Berkeley Modular presents a unique opportunity to work with a start-up business and develop alongside the company, and Claudiu was also drawn in by the chance to work in a BIM-focused role and continuing to use Revit and Inventor software.

Commenting on what made the Berkeley Modular role stand out, Claudiu said: "Berkeley Modular brings together professionals from different backgrounds and from different industries, not only from a construction background but also from manufacturing under one roof. There is an exchange of knowledge so everyone learns to work with the other sector; not how to build buildings but how to produce manufactured buildings."